Thing you should know about empty leg flight
If you have ever wondered about the empty flights of private jets, you aren't alone. Many people have not heard of this type of flight or don't know much about it. But in reality, empty leg flights can offer exceptional value for potential customers. Essentially, an empty leg flight occurs when a private jet is chartered to a specific location and doesn't have any passengers for its return flight. If the aircraft lands and doesn't have any passengers booked for the flight back to its home base, it will likely have an empty leg flight.
So what is an empty leg flight and how does it work? Some private jets for charter will be repositioning after delivering passengers to their final destination. These flights are called empty legs, and they can be excellent deals for the budget-conscious flyer who's willing to be flexible about the timing of his or her trip.
Why Do Private Charter Jets Fly Empty Leg?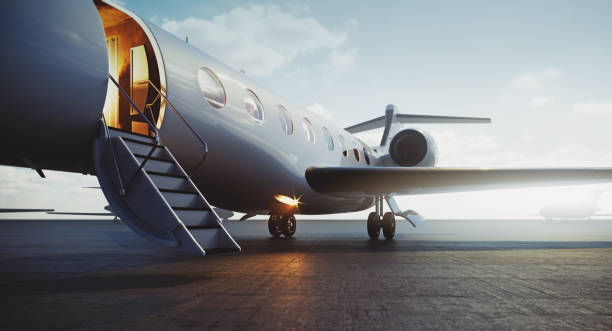 Empty leg flights offer private jet passengers an unparalleled convenience, luxury and value. Private charter jets fly empty for various reasons. First, it's common for empty leg charter flights to occur when a jet is flying back to its home base, with no passengers, after completing a charter leg. They may also happen when a private jet has been serviced away from its base and needs to fly empty to pick up passengers. Empty leg flights regularly occur when a passenger books a one-way flight and the private jet doesn't have any passengers to take back to the starting destination. A primary reason for empty leg flights also comes down to cost. At times, it's more affordable for an aircraft and its crew to return to their home base than wait for potential passengers to charter a flight from the current base at which the jet is waiting.
How Does the Empty Leg Flying Experience Differ?
Flying empty leg offers a different type of private flight experience than standard charter and commercial flights. With an empty leg, you're booking a one-way flight, with the main difference being a lower price. Many still consider these flights as an option when travelling for vacation or business needs because of the cheaper flight expense. Ferry flights aren't necessarily going to be right for everyone, but they can still offer a great way to get around with a bit more privacy and personalization.
One of the greatest things about empty leg flights is that they are usually much more affordable than their standard alternatives. Typically, private jets fly empty after a group has booked a one-way trip from a certain airport. The flight is only valuable if the aircraft can be filled for the return trip, leaving both the broker and pilot scrambling to fill those seats. We've found that these flights are often 20%-30% cheaper than if you booked an equivalent standard flight, making them an incredible deal for those who want to experience private jet travel at mass market prices.
What Benefits Do You Get from an Empty Leg Flight?
So you're looking for a deal on an empty leg? Keep these things in mind. Empty leg routes are set, so customizing your itinerary isn't usually possible. Empty legs are often short notice, so be prepared to jet set with just one or two days of notice. And empty leg flights aren't necessarily cheap. You'll still spend plenty on a private plane flight compared to commercial airlines.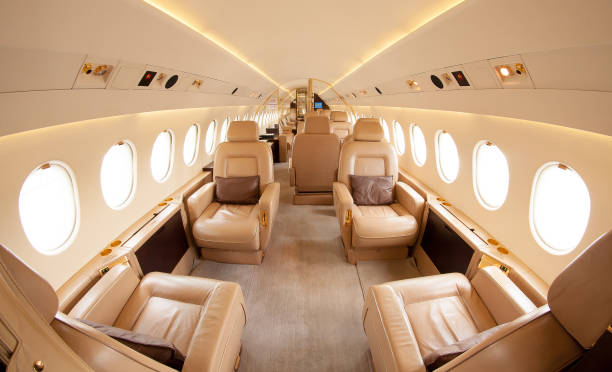 Flexible schedules: Empty leg flights sometimes have stricter scheduling requirements than standard private charters, limiting when you leave and arrive. However, many of them are still flexible enough to work with your schedule or situation. If you're running late for your flight, for example, the jet can wait for you and take off when you're ready.
No queue: Take an entire private jet just for you and your group. With one-way flights, you can reap all the benefits of private jet travel and more with a comfortable experience designed to meet your needs. Only your party boards the jet, allowing greater privacy and personalized service to cater to your needs on a journey catering exclusively to you.
Enjoy luxury and privacy: With one-way flights, you can enjoy all the benefits of a private flight at a more convenient and wallet-friendly price. Privé Jets provides access to a global network of jets so that you can create a custom itinerary with flexible scheduling and landing options. Save money by comparing offerings from around the world for the best deals on one-way private jet charters.
Why Aren't Empty Legs Priced at Commercial Rates?
While empty legs are generally priced at commercial rates, there are a number of reasons why prices may be higher or lower than a regular flight. Empty legs are more likely to offer value than commercial flights because they're offered at hourly rates, and typically don't include fuel surcharges and other fees associated with commercial flights. Since there is one flight per charter, you are not subject to the additional fees associated with connecting itineraries such as airport changes, the cost of booking a different aircraft to cover your return trip, and passengers paying separate airfares, among other factors.
What to Know Before You Book an Empty Leg Flight
Empty leg flights are a great way to save money on private air travel. If you're open to traveling to wherever the plane is going (they never backtrack!) then you're in for a big treat! These prices can sometimes be 75-90% off the price of a normal charter flight, but don't expect to just show up and fly. There are some important considerations when booking an empty leg cabin
When looking for empty legs, or guaranteed one-way rates, it's important to consider that these are on private aircraft, which means you'll be getting higher service levels than flying on a scheduled flight. Along with premium cabins and a dedicated concierge team, having access to private terminals can be a major benefit of flying on an empty leg. Many airports require the aircraft owner to have slots, which they will give up when they have an empty leg. This means you'll get priority access, allowing you to bypass long lines of people waiting to go through security.